IMAGINE WAKING UP TO
Perfect, Natural & Smudge Free Brows Every Day...
This is the Art of Microblading.
What is microblading?
How Does It Work?
Microblading is a new form of semi-permanent make-up for your eyebrows. It is a manual process performed with a handheld tool called a microblade.
Pigment is deposited into the upper layers of the skin in hair-like incisions to enhance, reshape or fill in your eyebrows. The results give you natural looking eyebrows!
wHAT PEOPLE ARE SAYING…
Yelp Testimonials
shannon c. from IOWA
"Denisa did such an amazing job. I found her to be professional, clean, thorough and very sweet. She listened to my every concern. She made me feel incredibly comfortable. I went to work less than 24hrs after getting them done and the compliments were astounding. I would recommend her through and through."
MONICA P. FROM OREGON
"I am very happy with my brow. I will be recommending her to anyone that wants their brows micro-bladed, and shaded. She has a very nice shading machine. The procedure is not painful at all. Thank you very much Denisa, your awesome :) I'm so happy with my eyebrows."
sarah i. from washington
"Denisa went above and beyond to fix my eyebrows that were done poorly at a different salon. For the first time ever, I have eyebrows that im in love with! Such a beautiful shape! The procedure was pretty painless and healing was fast! I have already told all of my friends about Denisa! My only regret was not finding her sooner!"
Colleen h. from washington
"Amazing job! Well worth the service. Came in with my eyebrows uneven and came out with a brand new shape and symmetrical brows. Definitely recommended. She made me felt very comfortable and everything went smoothly. Kept making sure I was doing okay during the procedure. Thank you for my beautiful eyebrows!!"
SEVDA YILMAZ
"Denisa is a life saver! I cannot recommend her enough ! She is amazing at what she is doing she was very helpful scheduling my appointment and did an AWESOME job on my eyebrows. Everybody is loving them. She is very patient and takes her time making sure that you feel comfortable. If you choose to go to her you will be in the best hands."
TESS MADISON
"Did a really great job, lots of compliments I've got from my friends, everyone said it looks very natural, i love her works very much!!! I love my looks of my new eyebrows on me!! Look for Denisia very friendly & do great job!!!"
ASHLEY MOORE
"I'm officially obsessed with my brows by Denisa!! I went in to see Denisa 6 days ago. I was a little nervous but she was incredibly welcoming. Denis's attention to detail in amazing. She was gentle, knowledgeable, and professional. I have already recommended my sister and a few friends to see her. If I could give her more then 5 stars I would."
JENNIFER SOICA
"If you're going to trust someone with the responsibility of shaping your eyebrows, you'll want to be sure that person has an eye for symmetry, beauty, and detail. Denisa is that person.
The outcome was spectacular. My eyebrows look so natural and full. I recommend Denisa to absolutely anyone."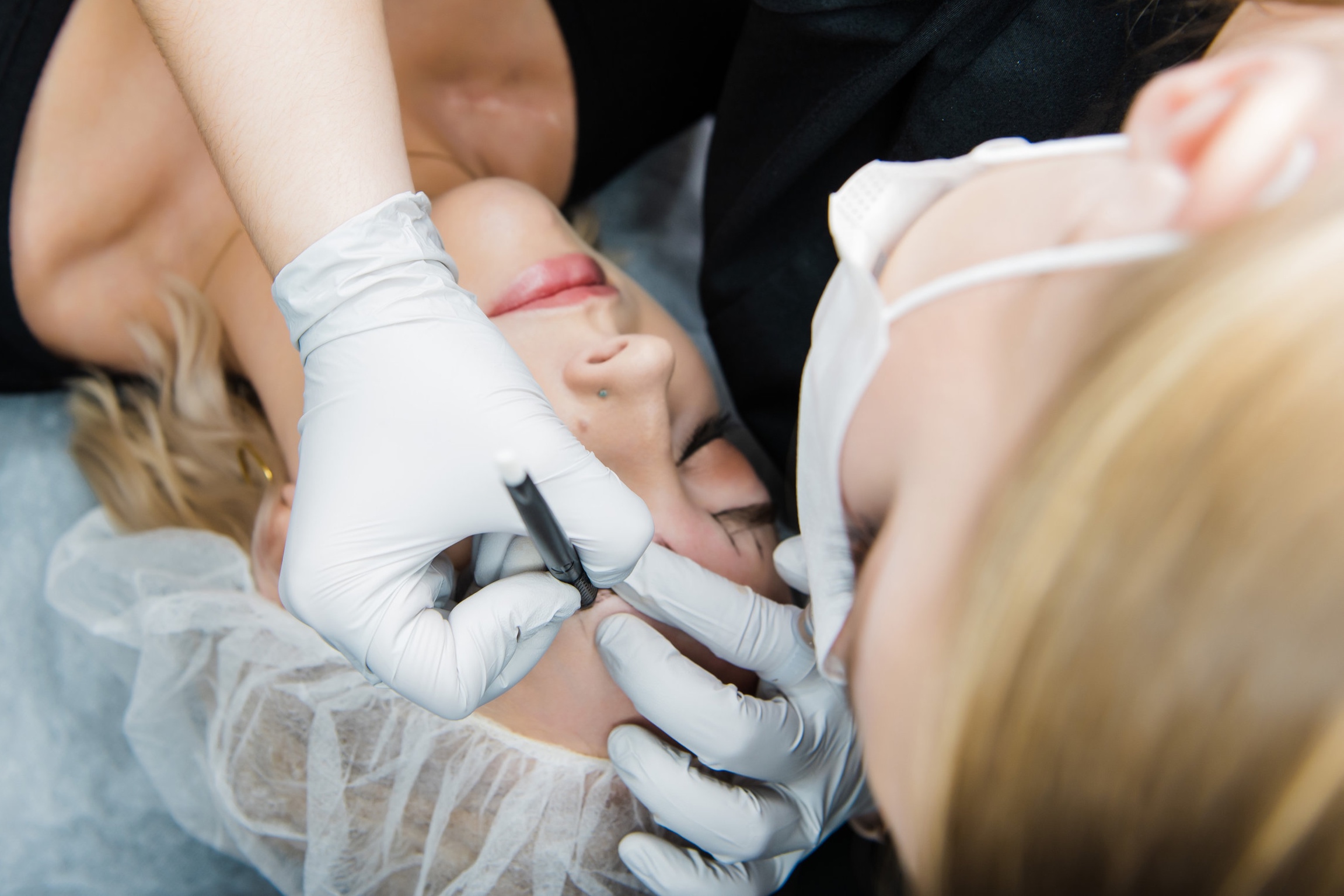 ABOUT The FOUNDER
Denisa Opris
Denisa is the founder of Denisa Opris Microblading Studio and Academy located in the heart of Bellevue, Washington. She is an experienced microblading artist and has completed thousands of eyebrow procedures.
DENISA OPRIS MICROBLADING ACADEMY
Are you interested in a career in microblading?